Outstanding long form research piece on the new Panama Canal locks.  Much of it is business as usual in the world of very large infrastructure projects; I'm reminded of San Francisco Bay Area's struggles replacing and retrofitting several bridges to meet more resistant earthquake standards.  Cost overruns, failing concrete, poor design– all typical.
But a water shortage making ships lighten up before paying to use new locks that should let them carry full loads through?   And everyone knew in advance that more water would be needed?
Wonderful pictures, too, in this great story. We'll see how it plays out.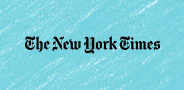 After a Spanish-led consortium won the right to build locks for bigger ships at a rock-bottom price, internal arguments soon gave way to larger problems.
Source: The New Panama Canal: A Risky Bet – The New York Times